Tasting Room Hours
Mon-Wed 11am - 9pm
Thurs-Sat 11am - 11pm
Sunday 12pm - 9pm
---
Brew House Address
25 Cataract St.
Rochester, NY, 14605
585-263-9200
---
Whether it is a special occasion, a corporate function, or just an opportunity to gather with family and friends, the Genesee Brew House will make the occasion truly special for you and your guests. We are able to accommodate parties for appetizers and beverages, or buffet meals. Whenever possible we will tailor the event and space to the needs and desires of your group.
The Genesee Brew House is the perfect location for special events, business meetings and celebratory group dining. Our fun, lively and casual atmosphere set in an "Industrial-chic" environment is complete with high ceilings, granite counters, exposed beams and wood and metal accents. Hand crafted brews, combined with a number of our dishes, bring a festive feel to your celebration or special event.
For more information on events, please contact Kristen MacMcEllven.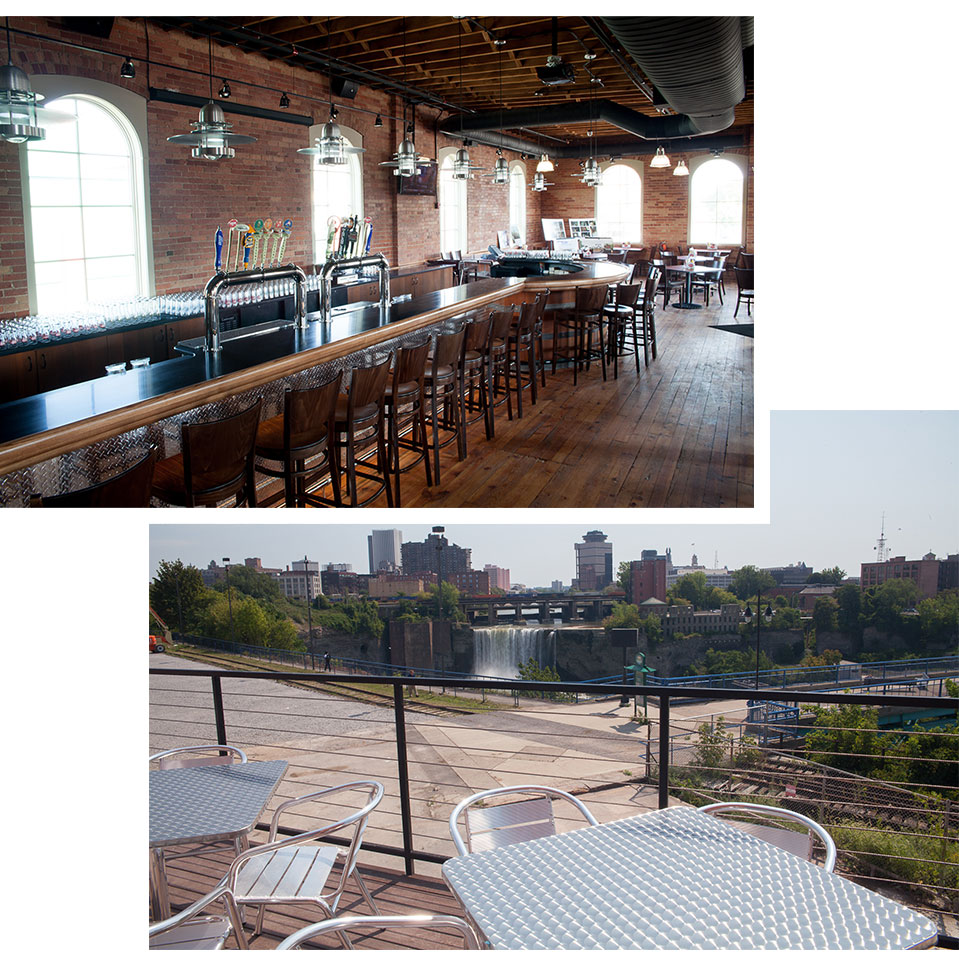 ---